We discussed Ethan Watrall's foundational role in The Story of Play the Past, with regards to the Play the Past website, and community. Because of the demands and responsibilities incumbent to his role as Play the Past founder and manager—not to mention his academic career—Watrall's writerly contributions on the blog were few and far between.
Credit where credit is due. It must be emphasized, as you read through the short Play the Past biographies below, that the many contributions of Play the Past founding members were made possible Watrall's enthusiasm, driving energy, and encouragements. By the time Watrall relinquished the torch to the site's editorship in 2013, the ball had been set in motion, and Play the Past's identity had been secured.
It seems fitting at this point to present to you the cast of characters (excluding our founder, Ethan Watrall) in their order of appearance in the "Story of Play the Past" 🙂
The Go Team
Roger Travis
Joining the small team of enthusiasts that were to lay the groundwork for Play the Past's existence in June 2010, Roger Travis is a founding member who is still active on Play the Past today. An Associate Professor of Classics in the Department of Literatures, Cultures & Languages of the University of Connecticut and a passionate classics scholar, Travis has been a long-time explorer of the link between modern styles of play and ancient modes of learning.
Travis' original contributions to the field of historical game studies is grounded in classical theories of cognition and learning. Applying theories of mimesis (imitation) to modern gameplay, Travis has analyzed games as a techne (or practical art), in which the "performance" of play holistically integrates the act of learning through the workings of language, memory and the senses. The term "practomime" which he coined, describes the way games function as living stories when enacted by engaged players.
Thus, Travis has dedicated numerous articles on the concept of mimesis (and its criticism) in Western philosophical and literary tradition, and its new forms in the world of "digital play". In related fashion, Travis has also written extensively on the structural affinities between ancient epic poetry and modern video games. His Epic Life series, in particular, examines how the rule-sets of games behave in analogous ways to (equally) rule-bound ancient bardic performance practices and modes of learning. Travis also has the distinction of being the most prolific author to have graced the pages of our blog, having published a total of 75 posts and articles for Play the Past!
Roger Travis notable reads:
Kevin Ballestrini
Joining Play the Past alongside his collaborator Roger Travis (from the University of Connecticut classics department), Kevin Ballestrini's contributions to Play the Past have focused on gamic methodologies applied to education. A long-time classics scholar and latin teacher, Ballestrini has endeavoured to develop language learning methodologies that can harness the power of games. As co-founder of Pericles Group LLC with Travis, Ballestrini developed several products and course curricula that applied some of the "practomimetic theory" expounded by Travis on Play the Past. Some of the early explorations of the Operation LAPIS course curricula offered by the Pericles Group were published by Ballestrini on Play the Past.
Other notable publications of Ballestrini on this blog:
Trevor Owens
A first-hour collaborator in the Play the Past group, Owens harkens from the field of "applied digital humanities", specifically on the new culture and practices of digital archives collections management and library information infrastructures. Since his involvement with Play the Past, Owens's contributions to the field have been considerable, attested by the position he now holds at the U.S. Library of Congress as Head of Digital Content Management, his research and teaching appointments at American University and the University of Maryland's College of Information, as well as the three books he has published on these complex new trends.
On Play the Past, Owens distinguished himself early as one of the most influential voices in the community. He has famously penned several hallmark articles (see below), one of which remains to this day the most viewed post on Play the Past. A passionate thinker of play, Owens has sought to articulate the layered artifacting of culture and memory as discovered through play, and designed into the play experience by game developers. Owen's enthusiasm and curiosity are enduring traits of his writings, and attest to their continuing popularity with our readership.
From 2013 to 2018, Owens also shared editorship duties on Play the Past with Shawn Graham. In this capacity, Owens helped expand the blog's readership to new audiences, and welcome new voices into the fold. We credit Owens' welcoming nature and encouraging manner in making Play the Past feel at home for both the regulars and newcomers of the mid-2010s.
Trevor Owens, notable reads:
Rob MacDougall
A history professor at the University of Western Ontario, Rob MacDougall is also a researcher and lecturer on the history of science and technology. You'd think this area of expertise would predispose MacDougall to technoludism (ahem : video games) ; Rob's personal gaming interests and preferences seem to have decidedly tilted toward non-digital play, such as the play potential of toys and board games.
Above and beyond this, MacDougall remains a passionate expounder of the history of games. His landmark article on Sim City laid the groundwork for a critical tradition on Play the Past, dedicated to unpacking the biases of simulations, and (ludic) computer programs that purport to simulate "real-world systems". An exponent of "playful thinking", Rob also engaged in playful writing on Play the Past—witness his Tecumseh's curse series—encouraging others to combine rigorous scholarship with prose experiments. MacDougall's thought-provoking contributions alongside his engagement in blog discussions energized the community during Play the Past's formative years.
Check out these article by MacDougall :
Emily Bembeneck
Alongside Roger Travis and Kevin Ballestrini, Emily Bembeneck completes our triumvirate of classics scholars who helped found Play the Past. Bembeneck's main threads of investigation on Play the Past have included narrative design, game genre analysis, MMORPG game culture and historicity in strategy games. If her many takes on gaming culture seem on the "eclectic" side, this is because Bembeneck carefully crafts her research questions from a multidisciplinary standpoint.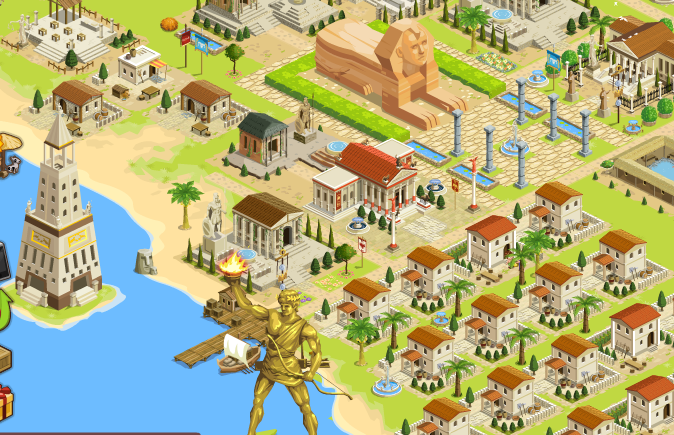 Bembeneck's keen interest in the structure of player experience in popular PC game genres, is attested by some of her more exploratory pieces on Play the Past, for example Spatial Storytelling, Telling History through Memory: Deathwing, Session Play: Linear Past in a Multi-Linear Medium, or Problems of Prestige (part 1, part 2). Her influence can be felt with other writers on Play the Past who have also adopted the habit of self-reflexive play into their writing style, and choice of topics. As a classics educator, Bembeneck has also shared her teaching notes with the community on several occasions.
An Emily Bembeneck sampler:
Shawn Graham
A digital Roman archaeologist with a penchant for digital games before "archaeogaming" became fashionable, Shawn Graham is the second member of the pre-launch team who went on to become a Play the Past editor when Ethan Watrall stepped down in 2013. Shawn became known to the gang as the "fail-fast" guy, i.e. as a media teacher who placed emphasis on experimentation and insight over content mastery, and methods of discovery over rote learning. By the time he joined forces with Trevor Owens to co-host Play the Past, Graham was also making a name for himself amongst his peers with his blog "Electric Archaeology", founded in 2012.
If in his writing and teaching style Graham regularly indulges in self-deprecating comedy; a quick perusal of his writing—on and off Play the Past—also reveals a creative and conscientious researcher, who cares about engaging students. Since he was editor on Play the Past, Graham has gone on to publish three books on topics as varied as Big Data in digital history, the new pedagogy of digital humanities and research methodologies for digital archaeology—books which, we suspect were partly fomented on this blog, then cross-fertilized with Graham's various teaching and research initiatives.
Graham also seems to excel in peer and student collaborations. As such, holds the honour of being the first Past-Player (as we like to call ourselves) to publish a board game, FORVM: TRADE EMPIRES OF ROME, displaying his use of ludic methodology in his research, with peers from the Oxford Roman Economy Project.
A primer to Shawn Graham musings :
Jeremiah McCall
An expert in Roman military history and a long-time contributor to Play the Past, Jeremiah McCall is a secondary-school history teacher who has made a name for himself in educational circles as an expert in game-based teaching and learning. By the time he joined up with the Play the Past gang (prior to official launch), McCall already had a book in the works on this topic, which has since become an English-language practical reference work for history teachers everywhere. Always eager to discuss the theoretical aspects of "gaming history" or "historying with games", McCall's practical bent and grounded approach to exploring the teaching / learning potential of games has made him an invaluable contributor to the blog. Over the years, McCall has introduced Play the Past readers to numerous core concepts of gaming history such as Reflexive Play and the Historical Problem Space, and provided numerous insights on how to integrate digital strategy games and historical simulations into teaching practice.
From his early engagements with the community to his present-day contribution to the blog, McCall remains one of the key figures of the new pedagogy that considers the full range of historical discourse, most especially with interactive media. A testament to his enthusiasm and energy, Jeremiah continues to cover new ground in his discussions and explorations of the educational use of history-themed games on his blog gamingthepast.net ; alongside Roger Travis, McCall remains an active contributor to Play the Past.
A Jeremiah McCall reader :
The Early Adopters
The next series of writers presented below joined Play the Past after launch, and helped bring the start-up community to maturation.
Matthew Kirschenbaum
A professor of English at the University of Maryland, Matthew Kirschenbaum joined Play the Past post launch in late 2010, excited at the prospects of joining a community of multidisciplinary thinkers dedicated to analyzing games as communications media. As a dedicated grognard (i.e. table-top wargamer) since his teen years with a passion for the "historying" potential of historical simulations, Kirschenbaum would quickly fill the niche of writings about wargames on Play the Past (later to be joined by Jeremy Antley).
Kirschenbaum sought also to suss out wargames' penchant for encouraging modes of thinking about historical context and contingency not immediately accessible from other "historying" communications media. His writing is thus attentive to specific game design issues, and how various wargame designs fail or succeed in conveying a specific historical event, or play of forces. His article War, What is it Good For? Learning from Wargaming remains an essential read on wargames as educational and leadership training tools.
Matthew Kirschenbaum notable reads :
Mark Sample
Today an associate professor and chair of digital studies at Davidson College, Mark Sample was at the time of joining Play the Past (in early 2011) teaching contemporary literature and new media studies in the Department of English at George Mason University. Coming to Play the Past from the ProfHacker fold, Sample went on to write a number of deep dives on the aesthetics of simulation, the educational uses of ARGs and meditations on player (non-)agency that still resonate today in their originality and insight. Combining a writer's flair for "le juste mot" (exactness) and a philosopher's penchant for conceptual exposition, Sample's writings on Play the Past gave readers a sense that investigative rigour, when combined with creative treatment, could open unique paths to discovery. Most of all, Sample's taste for multimodal investigations helped crystallize the need, or clarify the necessity for Play the Past writers of wearing more than one critical hat (or putting on a DIY hat) when writing about digital games and cultural heritage.
Sample has since established himself as an expert in the history of computation from a critical media studies angle. For Play the Past, Sample notably helped distill the critical findings of Platform Studies, an offshoot of the discipline of the history of technology, to the emerging body of texts coming out of the blog between 2010 and 2012. Texts such as Platform Studies as Historical Inquiry; or, Videogames Bleed History and What Comes before the Platform: The Refuse of Videogames, alongside other Sample thought experiments, helped establish the reputation of the Play the Past blog as being attentive both to the history of technology and video games as much as the treatment of history in video games.
Mark Sample on Play the Past, an introduction:
Katy Meyers
A trained mortuary archaeologist coming to Play the Past from the cultural heritage background, Katy Meyers joined our jolly group of digital explorers in mid-2011. Meyers was at the time a graduate student in her field and a fellow in both the Cultural Heritage Informatics Initiative and the Campus Archaeology Program of Michigan State University. The MSU link (to Ethan Watrall), and the fact that she was also both a gamer and established Civ modder brought Meyers into the Play the Past fold. Alongside Shawn Graham, Meyer was among the first generation of Past-Players to write about "archaeogaming" on this blog. Her articles Meaningful Play in Archaeology, Dear Archaeologists, Simulation Doesn't Equal Game , Dealing with Multiple Narratives of "Truth" and Creating Meaningful Play helped establish some of the core concepts and key critical insights that have since become methodological mainstays in digital archaeology and game-based learning.
With her unique blend of skills and expertise, Meyers has since established herself professionally in the field of educational outreach; she currently works as manager of digital engagement at the George Eastman Museum in Rochester, NY. Writing as an educator and game designer on Play the Past, Meyers helped orient the community toward more practical considerations of designing digital experiences for user insight and discovery.
Introduction to Katy Meyers writings on Play the Past:
Andrew Devenney
Proof that the Michigan connection is strong at Play the Past, historian and educator Andrew Devenney joined the crew in late 2011 while he was serving as a Lecturer in the Department of Academic Advising and Assistance at Central Michigan University in Mount Pleasant, Michigan. Devenney seconded Emily Bembeneck in blending strong affinity for RPGs to teaching acumen, as can be attested by his classroom experiments—in the "Teacher Design Notes" tradition on this blog. In his "Historical Hit Point" series, Devenney laid the groundwork for an evaluative approach to the use of table-top RPGs for historical inquiry, parsing out the significance of high and low fantasy and historical RPG sub-genres for teaching purposes, or simple "entertainment" value.
Now an Associate Director of the Center for Learning through Games and Simulations (CLGS) at CMU, Devenney has also channeled his creative talent and penchant for history and games to documentary film production and an RPG game publishing venture.
Andrew Devenney featured posts :
Jeremy Antley
Joining Play the Past in early 2012, Russian history scholar Jeremy Antley became the second Play the Past writer (after Matthew Kirschenbaum) to dedicate his energies to contemporary wargaming culture. Keen on analysing multimodal relationships between rules and narrative, Antley explored the procedural rhetoric at work across different games media, from table-top strategy games to digital RPGs. His interest in games as "narrative engines" led to a series of articles that delved into thorny issues of historical interpretation. Antley's no-nonsense analytical approach encouraged readers to examine games "from the ground up", i.e. from the standpoint of players' interactions with core game mechanics. Taken together, Antley's articles on Play the Past led the way to a more comprehensive way of writing about "simulation styles", and showed how the modeled behaviour of simulation could port between different game genres and media.
Jeremy Antley, notable reads:
Rebecca Mir
Rebecca Mir entered the Play the Past fray in the process of co-signing two postcolonial critiques of Sid Meier's Colonization with Trevor Owens in 2012—articles which were also published in revised form as "Modeling Indigenous Peoples: Unpacking Ideology in Sid Meier's Colonization" in Playing with the Past : Digital Games and the Simulation of History by Bloomsbury Press (alongside Emily Bembeneck's contribution to that volume). The act of looking under the hood (of code) undertaken by Mir and Owes on the premise of making indigenous characters playable in Sid Meier's title, led to one of the most influential unpacking of ideological assumptions in game design ever to grace the pages of our blog.
During her time with Play the Past, Mir was a museum educator, researcher, and staff writer at several museums in New York City (New-York Historical Society, Voelker Orth Museum, the NYC Museum Educators Roundtable and the Guggenheim Museum) ; her writings on Play the Past reflect the need to better describe and harness the potential of games as vehicles for historical content and experience, and the importance of cross-sectoral collaborations between educational institutions and the games industry. The published version of a talk Mir gave during a panel discussion in 2013 summarizes key areas of concerns of this discussion. Though many educators have written on Play of the Past about the implications of games-based learning, Mir remains the contributor most attentive to the ethical dimension of participant-centred design, or "experiential" approaches in education.
Rebecca Mir must-reads:
The New Voices
The following writers joined Play the Past during Trevor Owens' and Shawn Graham's editorship of the blog.
Peter Christiansen
At the time of joining Play the Past in mid-2013, Peter Christiansen was about to embark on a PhD in Communication at the University of Utah. A former student of Rob MacDougall, he had been a member of the broader community of scholars engaging with Play the Past authors through comments, Twitter, and his own blog before joining the site. Perhaps the first contributor to bring a formal game studies background to the blog, Christiansen went on to write several thought-provoking articles on the representation of technological progress—and techno-culture in general—in strategy games.
Christiansen's talent as a writer, paired with a seasoned researcher's skill in unpacking conceptual issues in media studies, have made his contributions to this blog both unique and enduring. If Rebecca Mir and Trevor Owens put Play the Past on the historical game studies map with the post-colonial critiques of Sid Meier's Civilization, Christiansen tackled some of the thornier conceptual issues of historical modeling in other 4X and grand strategy titles, such as Master of Orion, Civ 5 and Civ 6, and Paradox Interactive's EU4 DLC: Conquest of Paradise and Crusader Kings 2. If Paradox Interactive's grand strategy titles make most of our authors nervous, Christiansen's analyses of game mechanics from two of Paradox's landmark titles attest to his ability to unpack complex procedural rhetoric, and to tease out developers' hidden assumptions, within the bounded limits of code base. Christiansen's articles are a must-read for anyone wanting to understand how strategy games proceduralize (i.e. translate into formal rules and procedures) human history and (techno-)culture.
In March of 2018, Christiansen stepped in with Gilles Roy, as new co-editor of Play the Past, and he continues to be an active contributor on this blog.
Peter Christiansen, a Play the Past reader:
Angela Cox
An expert in English Rhetoric and Composition, literary scholar Angela Cox came to Play the Past with the intention of covering new ground in video game analysis. As her original Play the Past bio succinctly put it, "Angela specializes in literary approaches to video games and generally focuses on 20th century PC games as a literary period". Joining Play the Past in Sept 2013, Cox was, within a short period of time, able to set new standards within the community for the critical analysis of video games as interactive texts. Privileging the literary toolbox and mode(s) of analysis allowed Cox to open up discussion about game genres beyond skin-deep assessments of genres as sets of technologies, features and conventions, in favour of more nuanced and layered understanding of game genres as aggregative texts. Cox's fascination for classic Sierra-Online titles (and series) led to fruitful explorations of transmedia genres, in which she was able to demonstrate, via literary analysis, how video game culture as a whole had a surprising penchant self-reference in its explorations of form.
Angela Cox notable reads:
David Hussey
At the time of joining Play the Past in Sept. 2013, David Hussey was a BA student with a History honors at the University of Waterloo with a passion for history-themed video games. It became clear, from Hussey's earliest writings for the blog that he was also an insightful analyst of "video game historiography", attentive to issues of historical interpretation and collective memory in video game culture. With a keen eye (and attentive ear) to post-WWII pop culture, Hussey set out to decode the intermingling of media forms in various video game titles, and game genre genealogies. Hussey was also equally comfortable in engaging in substantive content of analyses of video games, and his sustained unpacking of the present-day-biases that suffuse the Assassin's Creed franchise's take on history was the first of its kind on our blog. Never one to be pigeon-holder into narrow expertise, Hussey also ventured out in the world of fictional history and chronologies, to get a sense of the pulse of history-making in large-scale sci-fi MMOs, classic Zelda titles, or post-apocalyptic survival MMOs. In the footsteps of Emily Bembeneck, Hussey has thus contributed to our understanding of the underlying dynamics and mechanisms of collective memory in digital worlds.
Today, Hussey runs a successful internal operations and project management consultancy business in Waterloo, Ontario. We sincerely hope he's able to find some time to "enjoy the Legend of Zelda, Assassin's Creed, […] Uncharted as well as many, many other games" 🙂
David Hussey, a Play the Past primer:
Christopher Sawula
A Visual Resources and Spatial Art History Librarian at Emory University, Christopher Sawula's brief output on Play the Past provides a glimpse of a game critic attentive to issues of historical interpretation and collective memory in video games. Alongside addressing major interpretive issues in various game titles and genres, a common thread throughout Sawula's writing remains the fragile and contingent aspect of public memory and the contested historical record.
On his blog, Sawula also writes about the digital humanities, and on his collaborations with teaching professionals. As an advocate for digital preservation. At the University of Alabama and at Emory University, Sawula is also a lecturer in American history and methods for digital art history, and has played a leading role in promoting Special Collections through outreach programs and publications.
Christopher Sawula on Play the Past:
Gilles Roy
A graduate of the Game Design program at L'Institut National de l'Image et du Son (L'INIS) in Montreal, Quebec, Roy began his writing stint at Play the Past in late 2013 pursuing two related areas of interest, narrative design in historical video games and the critique of simulation. As his output continued, so did Roy's ability to presciently link up games (and game genres) with present-day wider techno-culture trends. His series on Big Data and the anonymous, collective actors of history that narrative historiography tends to minimize or forget remains a unique contribution to a theme evoked and analyzed by other writers on Play the Past: video game historiography. In a similar vein, Roy's article on the temporality of 4X strategy games and its impact on popular history genres is today one of the most consulted posts on Play the Past.
In early 2018, Roy joined Peter Christiansen in the co-editorship of Play the Past. In that same year, Roy also earned his MA in History at the University of Montreal, in Canada.
Gilles Roy on Play the Past: an introduction:
Jeff Mummert
A high school teacher in Pennsylvania, Jeff Mummert has been involved for over a number of years in several game-based learning initiatives such as Submrge: Deeper Thinking About Games in Education and Eduspire. On Play the Past, Mummert penned a number of pedagogical guides and assessments on the use of games in the classroom. Combining both pedagogical theory and advanced concepts in game studies, Mummert's essays demonstrate how the inclusion of games in educational curricula also require adaptations in pedagogical theory and practice. Following Jeremiah McCall, Mummert displays a theoretician's astute sense of the perils and opportunities of game-based learning in teaching practice.
Jeff Mummert notable reads:
That about summarizes our presentation of the core Play the Past community of past and present. We encourage readers to dig through the archives presented above to discover the depth and extent of video game and table-top game analysis on our blog. Many of the key articles presented have also provoked lively discussions in the comments below them, and these comments sections are always open to new input and questions from our readership.
We've so far focused our discussion on the community. But Play the Past has also welcomed many new voices into the fold, from its early days to present, who have contributed significantly to our coverage of games, as they intersect with human history and cultural heritage. Our next (and last) installment into this 10th anniversary series of posts will focus on the contributions to Play the Past from guest authors, and suggest a few new directions for the future of Play the Past.